New festival site and dates announced for Byron Writers Festival 2022!
The Festival team and I are thrilled to announce Byron Writers Festival 2022, set to take place this August 26 — 28 at a new site, the beautiful North Byron Parklands.
It is an incredible gift to create an experience for people who love books to come together in celebration of our mutual love of words and ideas. Now more than ever, the joy of meeting in person at a literary festival, to listen, reflect, laugh and be uplifted, feels so important. So it is with great excitement that I am working with the Byron Writers Festival team to bring back everything you have loved about this wonderful event.
You can expect to hear from your favourite authors, discover new talented writers and listen to conversations with some of our greatest thinkers on the topics that matter now. In August we will gather in a new stunning location on Minjungbal land to immerse ourselves in ideas and imagine the future we want to share.
I can't wait to see you there.
Zoë Pollock
Artistic Director
3-Day Passes are back!
In other good news, 3-Day Passes are back. Read on for key dates, mark your calendar and help us spread the word – we simply cannot wait to celebrate three days of ideas, storytelling and conversation with you all. It's been too long!
2022 Key Dates and Ticketing Info
8 — 15 June: Early Bird 3-Day Passes on sale, Members only pre-sale, $235 Members
15 — 22 June: First guests announced, Early Bird 3-Day Passes available for one week only, $235 members, $275 general
30 June: Sunday Locals* tickets on sale (*limited release, conditions apply), $90
12 July: Full program and 24 hour priority booking window available for members*
13 July: Full program announced and all Festival, Workshop and Satellite Event tickets on sale: 3-Day Pass $255 members / $295 general; 1-Day Pass, $110 members / $135 general
26 — 28 August: Festival Weekend
Please note all tickets are subject to booking fees.
Got a question?
For further information about the Festival and how it will run, please refer to our FAQs page.
Stay in the loop
We encourage you to remain signed up to our e-newsletter and follow us on Facebook, Instagram and Twitter for important Festival updates and announcements.
*Member benefits for the 2022 Festival
Not a member of Byron Writers Festival, or yet to renew your 2021 membership? Join today for discounts on Festival tickets. Other Festival member benefits include a special preview of the Full Program online and a 24 hour priority booking window. You can read the full list of annual Member benefits and sign up via our Members Page.
About North Byron Parklands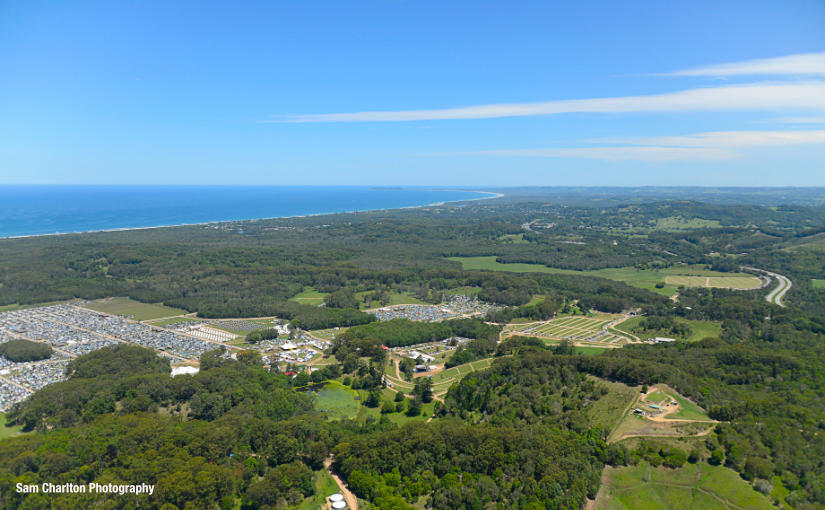 North Byron Parklands is a picturesque 660-acre cultural arts and music events venue, located at Yelgun in the north of Byron Shire on Minjungbal land. It features rolling green pastures, lush forest and coastal surrounds. Home to Australia's much-loved Splendour in the Grass music Festival, Parklands is also used for smaller community festivals and events throughout the year.
Located approximately 20min drive north of Byron Bay, 25min drive from Gold Coast airport and 35min drive from Ballina-Byron Airport. On-site car parking will be available and shuttle buses will run between Byron Bay and the Festival.
Donate to Byron Writers Festival
As a not-for-profit organisation run with a small team of staff and volunteers, donations of any size go a long way in enriching the creative culture of our community and contributing to the success of future Festivals. Donations over $2 are tax deductible. Thank you!
---
---